Why is Nutrition So Important for Your Child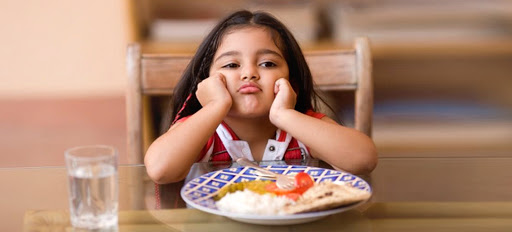 When it comes to children, the connection between nutrition, health and their overall growth is undeniable. No one needs to tell you this, the ads on TV have bombarded more than necessary information in our minds.
They have told us that how your child won't grow taller if he/she doesn't consume a certain drink. Or, how a certain food supplement is nutritious for your toddler. They don't even hesitate from saying that home food won't give complete nutrition.
So, is that all true?
Yes, nutrition is important for your child. But these products won't do that for you. In fact, the last example is extremely misleading and untrue.

Importance of Nutrition:
Your genes and the environment your children grow in, play a major role in a child's development. It is also true that eating certain foods cannot guarantee that he/she will become, smarter, stronger and sharper. Yet, nutrition is without a doubt one of the most important factors that affect a child's growth. A number of research studies have laid out the fact that nutrition received in early childhood is connected to health and academic performance when they grow up.
What Does Healthful Eating Involve?
It is important for your child to consume a variety of whole and nutritious foods. It is advised that children should have a well-rounded and healthy diet and every meal should include foods from different food groups.
According to the 'My Plate' initiative created by the U.S. Department of Agriculture (USDA), a child's dinner plate must be divided into four different sections; viz.
a. First two sections of fruits and vegetables that comprise half of the plate
b. Other half comprises one section of grains and proteins each
Along with that, dairy products in the child's diet are represented by a small circle to the right of the plate. Moreover, it is recommended that foods that contain excess fats and sugars should be only added to your child's diet occasionally.
For more information on this, you can visit – www.choosemyplate.gov.
All children, right from a newborn to a teenager, have some specific and important daily dietary needs. This is required to support their continued physical development and mental growth.
Especially, foods that contain vitamins, minerals, complex carbohydrates and protein are good for providing the nutrients necessary for their comprehensive growth and development.
Inculcating Good Food Habits
Most parents are familiar with seeing their toddler refusing to eat and stubbornly throwing away a piece of vegetable. However, no matter how daunting it might be, it's imperative that you find ways to persuade your child to eat that piece of vegetable.
Happy Parenting!!!
You can also read:
Developing Healthy Eating Habits in Your Children
Nutrition – Is your child on the right track?