The Enduring Importance Of Parental Involvement In Early Years Of Your Children
Our exuberant educator talks about how Parental involvement in children's lives is of utmost importance.
Value of a Family: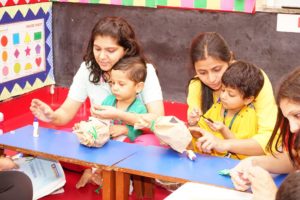 a. Family influences child's life
b. Children depend on parents and family to protect them this forms the child's first relationships
c. A parent is the child's first teacher & should remain their best teacher throughout life
d. Value education plays an important part as parents teach children the difference between right and wrong
e. The important role of a parent is to  encourage, support and give them access to activities that enable children to master developmental tasks
f. If parents are actively involved in their child's schooling, they will learn the importance of education
g. Parent participation encourages communication among children which can foster high self-esteem and confidence in them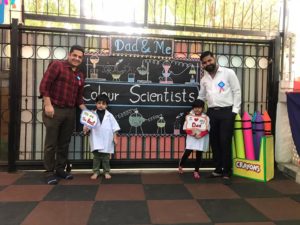 The barriers for Parent involvement:
a. Many families don't see the value of participating as they believe that their involvement will not result in any meaningful change
b. Today we have maximum family living in a nuclear system which affects healthy participation in school
c. Unbalanced priorities for family members
d. Lack of time as parents are working
Benefit for school and children:
a. Schools foster healthy parental involvement through events and volunteering
b. The educators benefit when family involvement is strong as it works as an emotional Quotient of the child is developed

c. Schools give an opportunity to family members to celebrate time with their children by attending event like:  (Grandparent's day, Mom and Me, Dad and Me, Annual day etc.)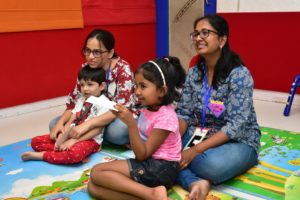 Survey:
According to a survey: Parents who are actively involved with their children, they earn higher grades, have better social skills, and show improved behavior.
Some of the things that parents can follow:
a. Cultivating care& a self-motivated attitude
b. Understanding your child's aptitude
c. Good communication skills
d. Getting involved
e.Importance of extracurricular involvement
Motivating  and supporting your child would definitely make them a better human beings in life!!!
You can also read:
The Importance Of Parent-School Partnership
Importance of Early Childhood Education