Schools on Screen
Children in the era of 80's and 90's, we were introduced to the screen for the first time and that was called the 'Television'. We as children enjoyed watching it for as long as we could. We would watch movies for 2-3 hours as a whole family. As the technology advanced ,apart from movies parents also encouraged children to watch television for all informative telecast.
During our childhood, we also did extensive book reading which was never considered wrong. However even reading books caused a lot more strain to the eyes than watching television. Which means no matter what we do ,everything should be done within certain limits.
Today we have many screen options – Television, Computers, Laptops and many more. All of these devices have better screens compared to our childhood times due to the advance technology.
Most of the western education expect children to do all their projects on computers unlike in India where it's done in books. When we can embrace western schooling and praise their syllabus why not adapt the way they teach? This is one platform where it allows education to flow without the restriction of  geographical boundaries.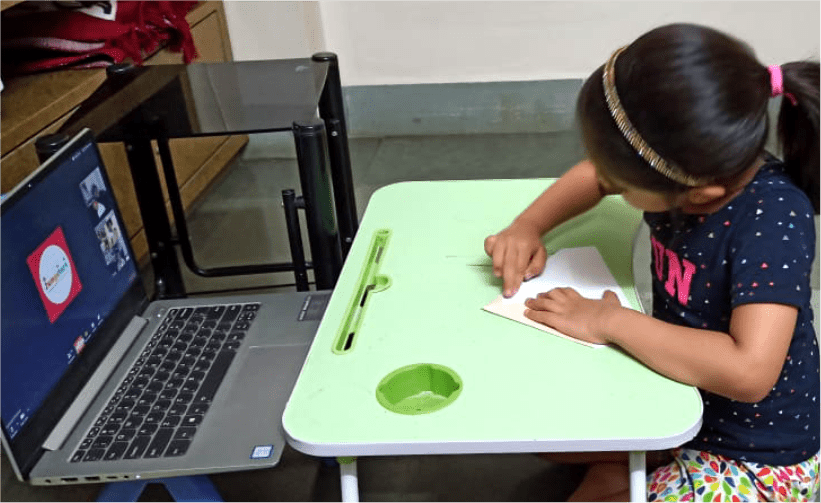 Somehow we gave agreed to this change considering the current pandemic situation and believing that this is temporary. However are we sure things will be back to normal???. We need to adapt ourselves because this is kind of the new normal.
It is time to embrace technology as learning should be based on future goals and not on past .
As virtual schooling has become an need of an hour looking at the recent situation
So embrace it with all your heart, give positive response to preschool online learning and put the best foot forward for the child. Because no matter what happens exploring and learning should never stop for these young minds
Remember that we as parents are not the future, our children are!!
You may also read:
Online School for Children