Our Future is the reflection of our today
How often do people come to you and tell you that you are a replica of your father or mother, you behave like them or that you talk or walk like them? or some one might say that  you  might become  like them in future, Have you ever asked them why they said that?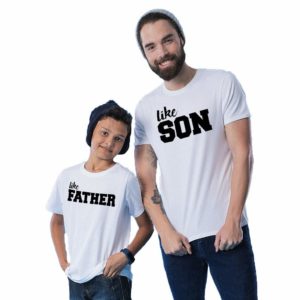 It was just a sudden realization that our personalities are a shadow of our parents and their teaching. We tend to pick up on small actions and pattern from our parents and subconsciously start imitating them as a part of our personality. Similarly, our mother tongue is never taught to us. The fact that we have heard our parents speak it every day, is practice enough to learn the language. We automatically tend to learn the grammar simultaneously.
Learning is a continuous process:
Learning is a continuous, passive and an intense process and it happens through observation and practice. Every paradigm of the learning processes it readily available to a child in his or her environment. We as adults, parents, mentors and educators are the main facilitator to our children's learning processes. Even basic things like speaking tone and pitch, hospitality, use of correct language or appropriate habits, are learnt through observation. Observation plays an important role in learning. We usually observe our surrounding and the people in it and learn from them. Repetitions also play an active role in the process of learning. It is similar for our children. They learn from us!
Be your child's Role Model:
We are our children's 1st school, their 1st role model and their 1st point of contact before they encounter the world outside house. It is obvious that they will follow our footsteps and behave accordingly.

Right Environment:
The kind of environment we produce for our children and the information we pass down to them verbally and through body language, thus has to be very appropriate and specific. Achieving this milestone is a gradual process and can be done by us and only us. We need to remember that we are the window to our children's inventions and that we need to open the right door to their discovery, beliefs, ethics and thought processes through appropriate role modeling and actions. If we want to inculcate learning within a child, the best way to do so is to start implying the action ourselves. Repeating the same action and behavior will only strengthen their belief in the act.
And, then one day, you never know what you learn about your child or from your child!
You may also want to read:
The Changing World for Children