Nutrition – Is your child on the right track?
Nutrition is the most important for all our children!!
Parents have a lot to worry about. Few examples would be like:
a. Is my child having a good meal? with enough calories, enough proteins?
b. My child skips breakfast!
c.He/ she doesn't like a particular food!
d.My child has food only if some sort of screen is provided!
These are a few questions that pop up in our minds especially when it's about preschoolers. But it's extremely important to know whether-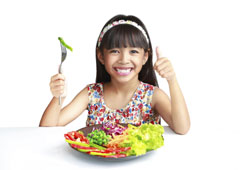 a. Is your child having enough amount of fresh fruits and veggies?
b. Is there a colorful meal served on your child's plate?
c. Is he/ she having at least a small amount of salad everyday?
And if the answers is "NO" then just go back a little and check these :
a. Does your child get cranky often?
b. Does he get irritated easily?
c. Is he lethargic every time?
d. Does hé/ she have food choices of his/ her own?
These are few of the questions most parents relate to, especially mothers..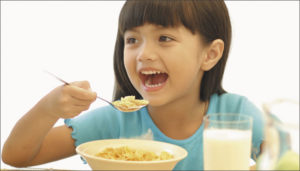 Being a mother, doesn't matter working or homemaker, the topmost concern is the food of the child. Nutrition plays an extremely important role throughout our life but most importantly from the time of conception until adolescence.
Right nutrition at the early ages helps the child to be a healthy adult. Although it takes little extra efforts but it's always a wonderful idea to invest in health.
Giving exposure to all colorful foods will provide a balanced nutrition to your kids which definitely helps in increasing the immunity power.
E.g.- a plate may have chapati + green sabji + red beetroot raita + yellow dal and rice.. all in small quantity as per the appetite.
I genuinely feel that being aware parents, it's our duty and not a choice to provide wholesome, healthy, balanced meal to our kids to make them a healthy and lively individual!
So think.. Isn't it a good idea to give your child a gift which will last forever? A GIFT OF HEALTH !!
You can also read:
Why is Nutrition So Important for Your Child
Developing Healthy Eating Habits in Your Children