Money has no memory but experience has!
Life can be a little surprising at times🤨😮. You will experience that humans keep spending, calculating and saving money  all your life .
However, all you will remember is the experience that you have undergone but you will still forget the cost you paid for the experience.
All of us remember the experiences at school but have forgotten the cost we paid for our education .
Education definitely comes at a cost but this cost would be meaningless against the experiences the child will carry for the lifetime.
The child's first experience at school:

The first interaction with the outside world
Away from the primary caregivers 
First ever activity done
First friend 
The child's first memory and
many more such moments will be cherished by you and the child.
You would not remember how much you invested but you will always remember the feeling and emotion attached with the experience.
Eventually how good a life you lead will always depend upon how good and varied experiences you undergo in your life time. Our age is defined by the number of years but our maturity by the number of experiences we undergo.It is eventually all about experiences and learning from these experiences.
Don't ask the child what he did in school but ask your child, "What did you experience in school today?".
The answer will be introspective, will be unique to every child and will be remembered as money has no memory but experience has!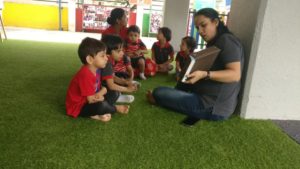 You may also like to Read:
Everything in it's place & a place for everything!