Listen to understand, not to react!
How Often when adults are conversing with each other we Listen to understand, not to react!, our brain starts working towards framing answers or reactions to what the other person is saying, consciously or sub-consciously.
We often omit what exactly the other person is saying & develop our own pre-conceived notions resulting in more of reactions & less of understanding!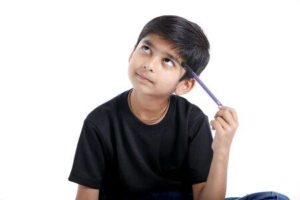 Of course, it's great to have a well-thought-out reply, but if you're thinking about what you want to say instead of hearing the other person, you aren't really listening and communicating well. Hence most of us are not "active listeners"!
Just like children's communication skills grow by leaps and bounds across the first few years of life, it is vital for us to enhance their listening skills too & ensure they become active listeners!
What can you do?
–          Respect and recognize your child's feelings
–          Listen with your whole body and 5 senses!
–          Pay complete attention. Put down your phone when you and your child are talking to each other
–          Teach your child non-verbal communication like nodding, maintaining eye contact etc
–          Narrate your daily routines & let them do it too while you "listen"
–          Respond by repeating before commenting
Giving children a voice promotes self-esteem and self-worth. This will not only boost their listening skills but also improve their communication skills & problem-solving capabilities!
So next time your little one comes running to you, LISTEN to communicate, not to reply!
You may also want to read:
Is your child an 'Attention Seeker'?