How to Engage children ??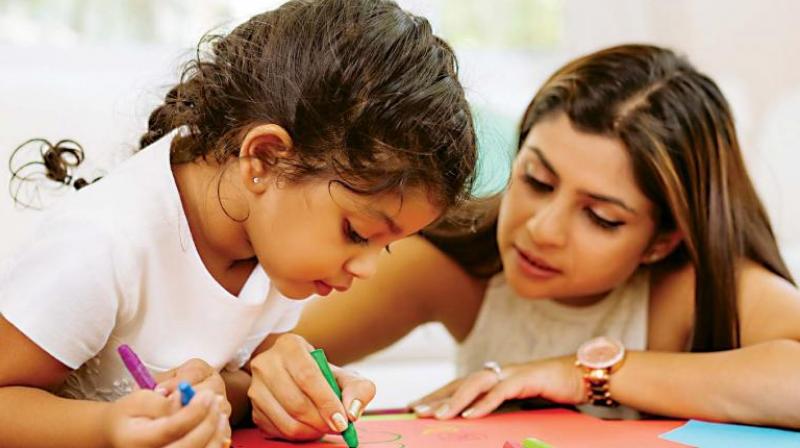 A life full of routine sounds very boring but when we are pushed out of our comfort zones we realize we can't dance on our own tunes. This pandemic came like a burglar in our lives that stole away our routine, our freedom, our social life ,It also was major change for our children and most importantly it has confined our little explorers at our homes.
In the beginning of the lockdown, I found myself in a total chaos. School had closed down and I had the task of engaging both my children.
Besides engaging my children in activities like painting, reading, listening to rhymes, practicing yoga, jigsaw puzzles, now I have discovered  new ways ,where I could ensure that my children will continuously  learn and  be thoroughly engaged  without me
Here are the two techniques that worked like wonders for me and my children 
Handmade charts:
Preparing handmade charts for children is the best way to make them learn new things easily
When I first tried this out I was experimenting with an idea in my head, little did I know it will become an important tool for learning for my kids.
With the charts on display I make them read whenever I get a chance during the day time
Now This made life easy, no dedicated time needed for this knowledge series and this is a super fun activity  for children
Listening to Podcasts:
Listening to Podcasts is the best way to enhance children's vocabulary.
There are many small snippets of about 8-9 mins average on some really amazing topics on the internet which feeds their curiosity .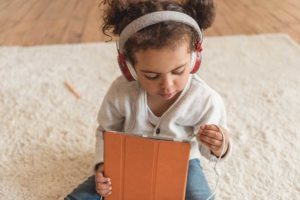 The advantage of Listening to Podcasts :
a. It increases children's general awareness on a several topics
b. It improves  concentration
c. It helps in children's vocabulary building
With this you can surely enjoy this phase until its time to move on to a new method of learning, engaging and having loads of fun.
Children love to explore everything possible whether it is outdoors or indoors and it is our responsibility as parents to provide them with a platform to bring out the best in them.
You may also read:
How can children develop verbal and motor skills through play???
A Magic trick of making 'Reading time a Fun time!