Please scroll to the end of the page to book
Take a cup of coffee add the comforts of your home to it and let it brew with a light hearted discussion with our daddies!
Tadaaaa..!!
A perfect Saturday evening is ready to be served!
Jumpstart brings together all fantastic fathers for an unwind chat during this lockdown!
Our power packed panelists
Gurjeet Singh Budwal
Ranjeet Sanglel
Sumeet Kalkar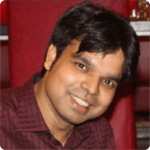 Vaibhav Hajela
Zeeshan Khan
Aditya Tapadia
Free registration for webinar